Click on any of the following names to find out more: Berryman, Berriman, Broad, Donithorn, Barnes, Veale, Hiddons, Thomas, Eade, Eddy, Sampson (Cornwall); Berryman (Wales); Hand (Wiltshire [Bremhill] & Wales [Brecon]); Parker (Lancashire & Shropshire), Physick, Wilson, Holding, (Lancashire); Vinter, Crowson, Short, Butler, Carter (Lincolnshire [Horncastle, Scrivelsby & Coningsby]); Rogers (Somerset [Bristol] & London [St Marylebone]), and McGowran (London & Ireland).
---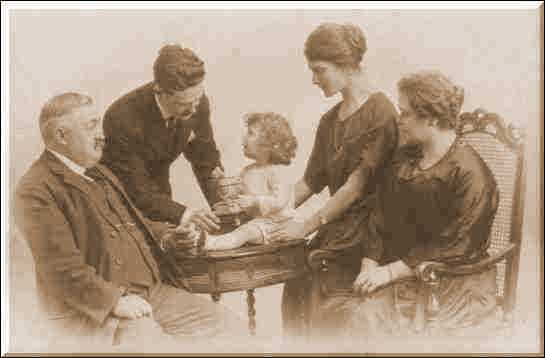 Although an Alexander Beriman was recorded in The Berkshire Rolls of 1176, and Edricus Buriman in the 1148 County Pipe Rolls of Hampshire, the earliest Berryman ancestor I can be reasonably certain of is William Beryman of ZENNOR, Cornwall. His male descendants in my line were: Nicholas b. about 1545, John b.1592, Nicholas b.1618, Richard b.1655, Mark b.1687, Mark b.1717, James b.1759 and Mark b.1796, who, in around 1820, moved from TOWEDNACK, Cornwall to BRECON, South Wales. His son, Matthew, later moved to MERTHYR TYDFIL. One of Matthew's sons, William Lewis, married Emily Kate HAND and had 8 children: Reg (Reginald Wyndham, my grandfather), Cyril, "Willy", and daughters "Butty", "Daisy" and "Topsy" (Madge and Clifford, died within a year). In his early years, William Lewis was apprenticed to a draper, David Thomas, and later owned his own shops in Cefn Coed, Merythr. This photograph shows (left to right): William Lewis; his son, Reginald Wyndham; grandson, Neville Henry; daughter-in-law, Daisy Constance (nee Rogers); and wife, Emily Kate.

---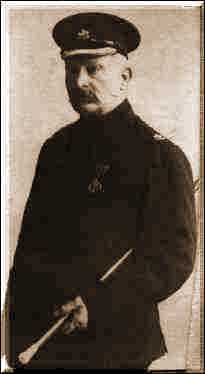 The Hand family came from BREMHILL, Wiltshire, where Henry James Hand (left) was born. The family has been traced back to John Hand and Elizabeth COLLER (m.1807, Bremhill). Henry James Hand (b.1848, Bremhill), Emily's father was a policeman in Brecon, Talgarth, Cefn Coed and Bryn Mawr in South Wales, and later became Deputy Chief Constable of Breconshire (Brecknockshire), retiring in 1918.




The Hand family tree


Bremhill, Wiltshire


South Wales
---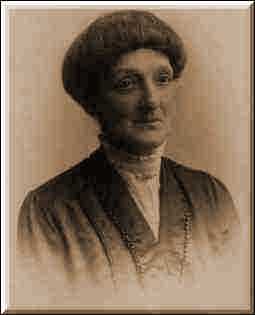 My Grandfather, Reginald, married Daisy Constance Rogers (1920). The earliest Rogers I have information on was Benjamin, (b.1798, CLIFTON, Bristol, Somerset). His wife, Ruth CHIDSEY was from CHARLINCH,also in Somerset. Their son, also Benjamin, (b.1828, St MARYLEBONE, London). a plumber/glazier/builder, married Jane Bick (b.1829, NYMPHSFIELD, Gloucestershire) in London (1854). Their children were: Charles, William, Daniel, George and Nellie. Of these, George married Agnes Minnie McGOWRAN (see photo) (b.1865, Dublin Ireland), the daughter of Michael McGowran; their daughter, Daisy Constance was my Grandmother. Her siblings were: George, Stanley, Winifred, Herbert, Ernest and Gwendoline.

The Rogers family tree


More about the Rogers family
---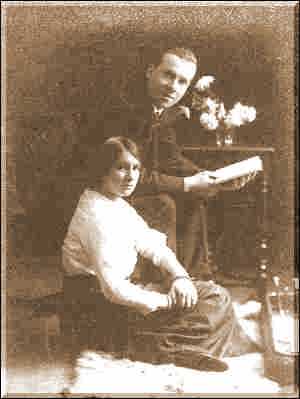 On my Mother's side of the family, the Parkers came from Lancashire. Charles (b.1801, PRESTON, Lancs) a shoemaker, married Margaret (Peggy) Yates in 1822. Their third son, Charles,(b.1828 Walton-le-Dale, PRESTON, Lancs), initially a cotton carder, became a gardener at Grove House, Abbots Langley, the seat of the Earl of Clarendon. He married Elizabeth PHYSICK (b.1826) - daughter of Thomas, a blacksmith - in PRESTON in1852. Their son, Henry (b.1857. CONDOVER, Shropshire) was a seaman. At the age of 13, he sailed in a barque from FLEETWOOD, Lancs as an apprentice, and later claimed to be one of the first men to bring bananas into England. However, after getting married (Elizabeth WILSON (b.1859. FLEETWOOD, Lancs), he settled down and joined Manchester Fire Brigade. One of his sons, Walter, was my Grandfather. The WILSONS and related HOLDINGS came from FLEETWOOD and POULTON-LE-FYLDE, Lancashire


The Parker Family Tree


The Parkers of Lancashire & Shropshire and where they lived
---

The Vinters are very much a Lincolnshire family. My confirmed Vinter ancestors were: Thomas Vinter, born 1758 (wife, Eleanor SHOWLER) from WOOD ENDERBY, Thomas, 1801 (wife, Eliza ALLBONES) from KIRKBY-ON-BAIN, my great-great-grandfather, William, 1831 (Caroline SHORT) and great-grandfather, Edward, 1863 (Eliza Emma CROWSON) from CONINGSBY. One of Edward's daughters, Evelyn Vinter (1895) from HORNCASTLE was my grandmother. Other surnames on that side of the family are: BUTLER and CARTER. The photo opposite shows Evelyn (front left) with her family.




The Crowson Family Tree


The Vinter & Crowson Families


General information on the Horncastle area of Lincolnshire

---


Canada and Australia


Canadian Birth, Marriage, & Death Records
---